BLACK BOX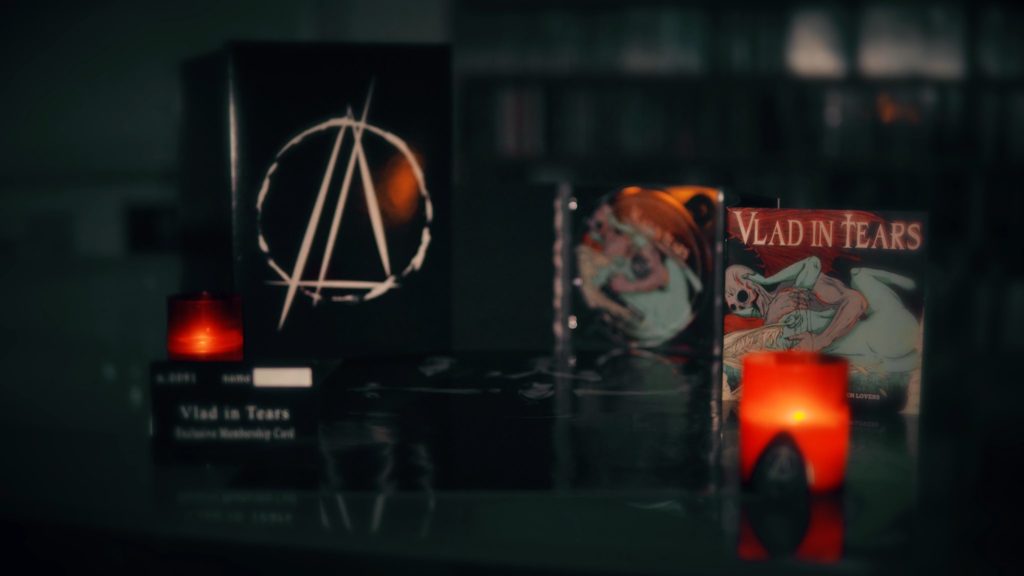 GET YOUR BOX HERE:
eBay: http://bjbqr.ptone.de/ // Bandcamp: http://bjbqq.ptone.de/
Or simply write an e-mail to:
deadstoriesbox@vladintears.com
|| ENGLISH VERSION BELOW ||
Wir wissen, dass einige von Euch es nicht erwarten können, bis unser neues Album rauskommt and wir haben unser Bestes getan, um Euch, unseren Fans, etwas ganz Besonderes zu bieten – denn Ihr seid besonders!
Also haben wir hier pünktlich zu Weihnachten eine Limited Edition für Euch: Das Black Box Set.
Beim Kauf der Black Box bekommt Ihr:
– Unser neues Album "Dead Stories of Forsaken Lovers" als Digipack mit 6-Seiten-Booklet und Artwork von Anton Egorov, einem Künstler aus Israel.
– Ein exklusives handsigniertes Poster.
Die extra Überraschung in der Black Box ist die EXKLUSIVE VLAD IN TEARS MEMBERSHIP CARD. Mit dieser bekommt ihr:
– Meet and Greets auf der Tour
– Seid die Ersten, die neue Songs zu Hören bekommen!
– Seid die Ersten, die neue Videos zu sehen bekommen!
– Wir überraschen Euch außerdem mit neuen Fotos oder personalisierten Videos!
– Es wird außerdem in der Zukunft Secret Shows geben, zu denen Ihr nur Zugang mit der Membership Karte habt!
Nach der Bestellung werden wir Eure Emailadresse abspeichern, um mit Euch in Kontakt bleiben zu können. Um nicht nur als Band mit Fans in Verbindung bleiben zu können, sondern um eine FAMILIE zu werden.
Klickt einfach auf den Link oben, um zu bestellen!
Werdet Teil von etwas, das wir selber kaum erwarten können!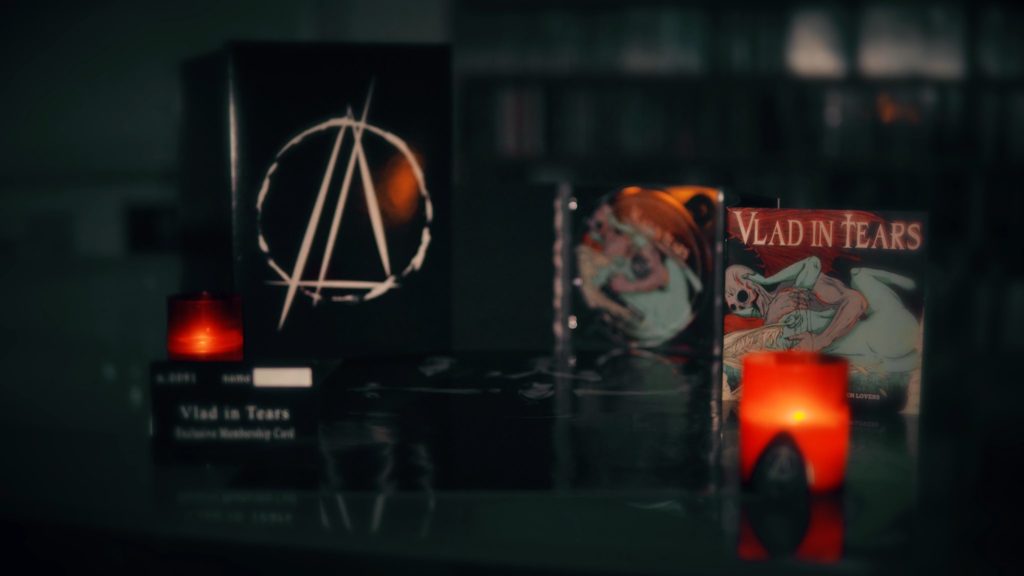 We know some of you can't wait for the new album to be released and we try everything to give our fans something really special because you are SPECIAL.
So we made here today before Christmas a very limited edition called BLACK BOX SET.
Buying the Black Box you will get:
– The new six-page digipack album "Dead Stories of Forsaken Lovers" with amazing artwork by Anton Egorov, artist from Israel.
– An exclusive poster hand-signed by us.
The  extra surprise worth discovering is an Exclusive Vlad in Tears Membership Card which will allow you to get:
Meet and greet included during the tour
Be the first one to enjoy a premiere of a new song
Be the first one to check our new video
We will suprise you exclusively with new pictures or personalized videos
There will be secret shows in the future you can only enter with that exclusive card!
We will collect your email to be in touch with you every time and create a better and closer connection with You, to create not the usual band crew but a FAMILY.
Do not hesitate to click on the link on top and order.
Be part of something we cant wait to welcome you at the best.